JG-A1 Series 19 "standard rack
作者:admin 时间:2014-02-02 23:28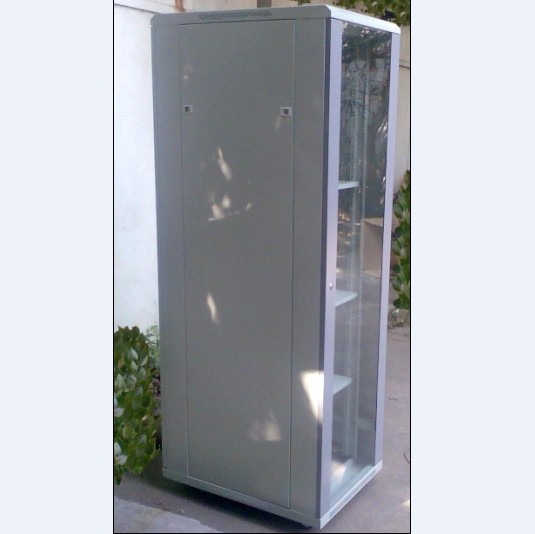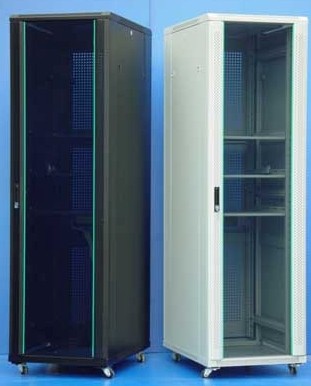 应用:

JG-A1 " for both integrated cabinet 19" standard installation of transmission equipment can also be used for fiber optic wiring , wiring devices , such as digital distribution , especially for small systems hybrid transmission equipment and wiring devices occasion .
1 widening , deepening of the structural design , suitable for all types of server placement display .
2 modular design for easy storage and transport.
3 selectable traces from the cabinet top or bottom of the channel.
4 four-door can be locked to ensure the safety of equipment operation.
5 high-strength structure , in line with modern electronic communications industry standards.
6 Japanese cabinet selection criteria SPCCSD quality cold-rolled steel .
7 The latest pre-treatment process , the perfect surface electrostatic spray .
8 whole assembly design, can open into a flat pack , easy to transport storage.
9 high- strength tempered glass front door.
10. Rugged , maximum loading capacity of 500kg.
11. Full range of optional accessories.
Sheet thickness can be customized according to the requirements
Model Size ( H × W × D ) installation height
JG-A1 1800 × 600 × 600 (800) 37u
JG-A1 2000 × 600 × 600 (800) 42u
JG-A1 2200 × 600 × 600 (800) 46u
Specifications Dimensions ( W * D * H ) configuration
4 2U 600 * 800 * 2000 with three shelves , 40 sets of screws, fans 4
4 2U 600 * 900 * 2000 with three shelves , 40 sets of screws, fans 4
4 2U 600 * 960 * 2000 with three shelves , 40 sets of screws, fans 4
上一篇:没有了
下一篇:
JG-A2 "standard rack