Stainless steel cable transfer box
作者:admin 时间:2014-02-04 20:21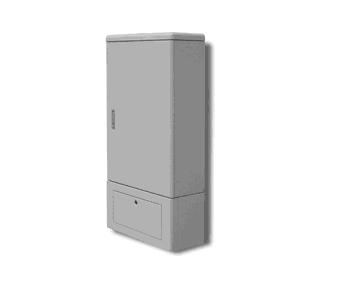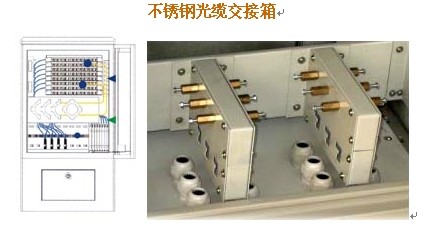 GJJ01-A type cable transfer box is used for interface equipment cable access network backbone optical cable and branch cable joints, with fiber splicing, storage and distribution function, the ground or aerial installation.
Characteristic.
1, the production of high strength stainless steel plate and made, high strength, anti-aging, anti corrosion, with all-weather protective function, and can resist the accident or destroy.
Box 2, all all corners using special round mold molding, surface treatment by drawing or electrostatic spray, beautiful appearance.
3, box body adopts a double-layer structure, filled with thermal insulation material with high performance, has good heat insulation effect, can effectively prevent the condensation of water vapour.
4, the door is made of special sealing door sealing, waterproof and three point type door lock pin lock, safe and reliable, good sealing performance.
5, the 12 core welding wire integration module.
6, install FC, SC optical fiber adapters.
7, there is a reliable cable fixing and grounding protection device.
Into the end of 8, suitable for single core and ribbons
Order guide
:
Model
Dimensions (mm)

High x width x depth

Capacity

(

core

)

Remarks

GJJ01-A48
800×450×200
48芯/48芯/6根

Stainless steel

plate box

GJJ01-A96
1000×560×305
96芯/96芯/9根
GJJ01-A144
1150×600×305
144芯/144芯/9根
GJJ01-A288
1400×750×305
288芯/288芯/16根
上一篇:
SMC cable boxes
下一篇:没有了