HT129, 130-type satellite signal receiving mine
作者:admin 时间:2014-02-03 00:04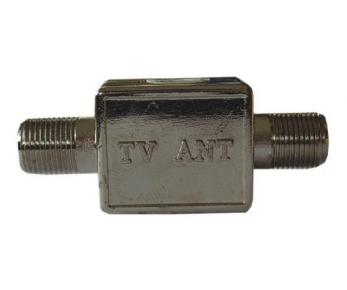 Lightning protection developed specifically for satellite television reception equipment, high frequency coaxial lightning protection design of new technologies. Products do not do "lightning protection and grounding wire." Zinc Alloy Die-type material shell integration, not rain.
Mainly used for lightning protection satellite tuner, satellite receiver, satellite signal switch, satellite splitters and other devices and equipment.
Coaxial lightning protection and other potential anti-lightning sensors, to curb the surge, residual voltage, fast response, stable, long life and other characteristics.
HT129 \ 130-type satellite signal mine main technical parameters
| | | | | | | |
| --- | --- | --- | --- | --- | --- | --- |
| Product | Lightning protection products | The maximum punch | Highest | Protection | Insert | Case Material |
| Model | Name | Current strike | Frequency | Level | Loss | Dimensions (mm) |
| HT129 | LNB mine | 10KA | 3GMHz | ≤900V | ≤1.5dB | 40×25×20 |
| HT130 | Mine signaling equipment | 10KA | 3GMHz | ≤900V | ≤1.5dB | 40×25×20 |
上一篇:没有了
下一篇:
HT124-2A SPD optical equipment